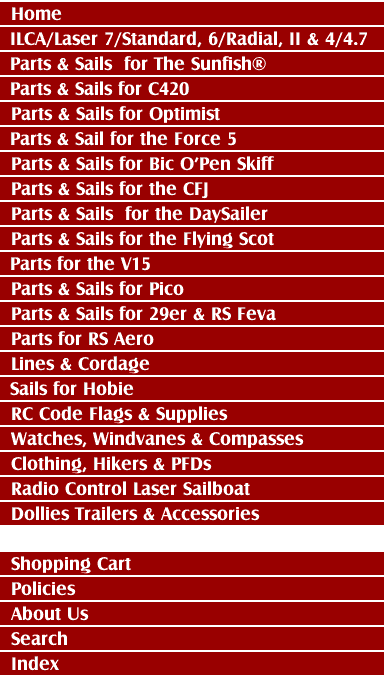 Intensity Clew Strap for the ILCA/Laser
Ever wonder why this little nylon strap with D ring and velcro is $20 some places? So did we. That is why ours is made just as well using black nylon webbing and velcro for much less!

Put the money you save into going to more regattas!



We list our current inventory in the shopping cart.

WE SHIP WORLDWIDE!

We charge the actual cost of shipping.

You may email us for a shipping cost estimate.

Send us email

intensitysails(at sign)gmail.com

US$10 MINIMUM ORDER