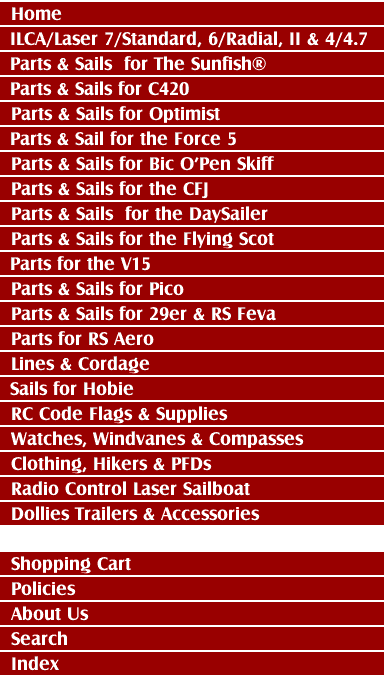 Will fit tillers and rudder blades for the Laser® Though identical dimensions this is NOT class legal.




Stainless Steel Rudder Pivot Bolt
If you are still using an older rudder for the Laser® You are relying on a thin bolt with 2 inserts to hold your rudder blade in position. With this 3/8" Stainless Steel Hex Bolt you can keep proper pressure on the rudder blade and rest assured that the bolt will not break.

You may need to drill out the hole in the rudder blade slightly.

Includes 1 bolt, 2 washers and 1 nylock nut all in 18-8 Stainless Steel.



We list our current inventory in the shopping cart.

WE SHIP WORLDWIDE!

We charge the actual cost of shipping.

You may email us for a shipping cost estimate.

Send us email

intensitysails(at sign)gmail.com

US$10 MINIMUM ORDER